Fluency Marketing are pleased to welcome Cygnet Texkimp as Gold Sponsor for this year's upcoming Advanced Materials series of Events, taking place throughout 2022-23, where Cygnet Texkimp will be on-hand at the events to offer its unprecedented knowledge and expertise to attendees.
With over 45 years of engineering excellence in the production and exportation of high-performance fibre handling and converting technology, Cygnet Texkimp is a leading body in the advanced fibre market that will display its expertise in fibre & composites material technologies to support the Aerospace, Medical, Construction, Transport and other sectors.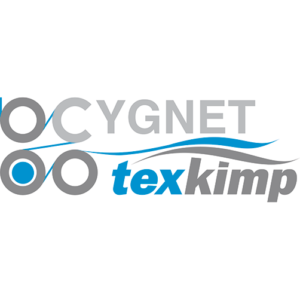 "Cygnet Texkimp is pleased to maintain its relationship with Fluency Marketing's Advanced Material Events Series. As a company, we are committed to the innovation and development of advanced, high-performance fibre processing and handling. We look forward to another year of sharing knowledge with experts and thought leaders from within the industry." – Luke Vardy, Chief Executive Officer for Cygnet Texkimp.
Cygnet Texkimp is always evolving its technology and production practices to ensure demands are met from its growing list of customers. Specialising in the design of automated systems, coaters, and prepreg machines, the company has begun to further its development in advanced materials through downstream process technologies such as filament winding, multi-axis 3D winding, slitting, spooling, and thermoplastic composite tape production solutions. The benefits to the production of composites include:
Improved strength-to-weight ratios in composite parts
Higher rates of production at decreased cost
Improved quality through process automation
Wider application of advanced fibre technology to high volume sectors: construction to interior parts for automotive and aerospace sectors
The Advanced Materials Events series is supported by significant trade organisations that help validate and spread awareness in the advanced materials industry; a number of which Cygnet Texkimp hold accreditation and memberships, such as Composites UK, BTMA, Make UK and the National Composites Centre. As a long-trusted sponsor of AM Events, Fluency Marketing is confident for an enlightening year of exploration and innovation in advanced materials.
Fluency Marketing's Managing Director, Gemma Smith, says: "Cygnet Texkimp has been a long-time supporter to our line of Advanced Materials Events. Its support will ensure AM Events for 2022 continue to be the most informative and beneficial experiences for all attendees, speakers and exhibitors and we look forward to working together for another year."