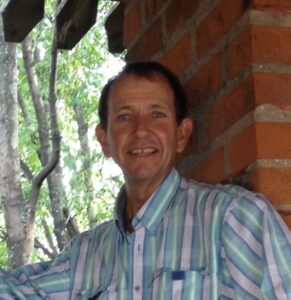 Graham Stevens
Owner
Graham Stevens has been involved with agricultural production, research and innovation and more recently teaching.
In 2012 an interest in the special properties of polyethylene plastics began after being asked by a construction firm to assist in the development of a market for polyethylene sheeting into abattoir, hospitals and food preparation areas for hygiene purposes. However upon commencing work with the firm it quickly became apparent that it was not possible to glue High Density Polyethylene. Some of his first duties were inspecting earlier installations
that were "falling off the walls". Not to be discouraged and with a completely open mind Graham moved into a research and development role and began attempting to develop a technique to modify the polyethylene surface to easily, cheaply and quickly allow permanent bonding with adhesives. Mid 2012 saw the first surface modification
development for which IP (Patent) registration was commenced. This system was highly successful for basic sheeting attachment but was limited however by the types of adhesives that were compatible in the system.
More recent unique developments to the polyethylene surface modification system has allowed a whole range of adhesive bonding to the modified polyethylene surface including epoxy adhesives.
Graham has a Bachelor of Applied Science Degree from the Queensland Agricultural College (now part of the University of Queensland). He considers his applied research and background education and with an innovative attitude towards concept development has been the basis for success with polyethylene surface modifications.