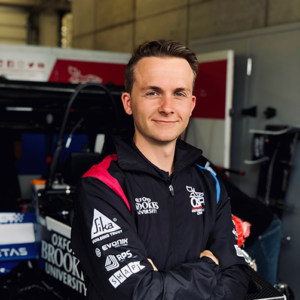 Junior Model Design Engineer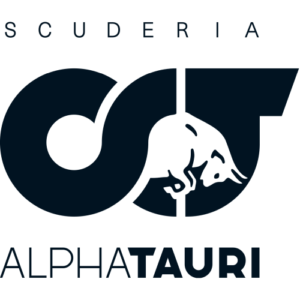 Having grown up tinkering with classic cars in the British countryside, James always had a fascination for how things work, but cars and motorsport have always been the most intriguing. A passion for aerodynamics grew from the knowledge that it affected performance so greatly but was understood by relatively few.
James recently completed an MEng in Motorsport Engineering at Oxford Brookes University, home to the UK's most successful Formula Student team. He joined Oxford Brookes Racing on day 1 and learnt more and more about race cars, their design and construction. He worked more closely with aerodynamics, including CFD and composites, in his second year before completing a year-long placement at then Scuderia Toro Rosso. James was able to learn so much about wind tunnel testing and aerodynamic development at STR and it was his design skills that grew most directly as a result.
James then took these skills back into the role of Aerodynamics Lead at Oxford Brookes Racing for the 2019 season. They made great gains through the development of a novel CFRP manufacturing process which used additive manufacturing for mould production. They were able to experiment with new concepts, shapes and structures to come 2nd Overall, as Top UK Team, for the second consecutive time at Silverstone. For his final year of study, James started a project looking at a new design concept for in-hub motors for Formula Student and took the role of Methodologies Lead in OBR. James tries to push the use of tools to improve workflow, design, and ultimately, vehicle performance.