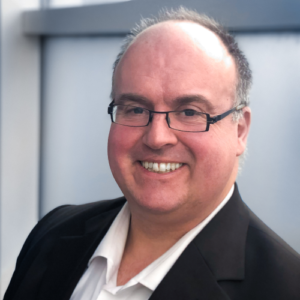 Jörg Feist
Jörg is responsible for general management at Sensor Coating Systems. Jörg co-founded SCS and transitioned the technology from a university setting to a profitable company.
He was responsible for delivering various programmes to the Office of Naval Research, the Centre of Defence Enterprise, EU Framework programmes, several UK co-funded projects for Innovate UK and the Carbon Trust and a multi-lateral industry project – most of them with international participation. The technology developed under these projects received prestigious awards such as the John P Davies Award (ASME Turbo Expo), the Innovation Award of the Wall Street Journal Europe for new materials, the British Engineering Excellence Award and the Emerging Technologies Award from the Royal Society of Chemistry.
Jörg has a PhD in Mechanical Engineering from Imperial College, a master's degree in physics and worked on nuclear fusion, with over 75 published scientific articles, conference papers and patents mostly on luminescence sensing. Recently he has been awarded a place in the SME Leaders Programme by the Royal Academy of Engineering.