Miguel Escallon, Senior Bridge Designer for Knight Architects, and Ahmad Kamara, Senior Design Engineer for Network Rail, have been announced as the latest speaker to join ConstructionAM 2022.
The event, taking place on 26th and 27th April 2022, in Manchester, UK, will look at the latest innovation from across the industry. With the construction market being one of the largest in the world, the industry continues to develop, looking for materials to enable innovative designs for projects or to offer novel solutions to challenge industry specifications and standards.
Focusing on the intersection between design innovation and performance, Miguel's use of advanced computational tools allows him to efficiently tackle complex design and optimisation problems. With a background in architecture and industrial design, his professional interest lies in bridging the gap between computational design and fabrication.
Ahmad specialises in structures design, inspection, strengthening and assessment, as well as footbridge design. Ahmad has worked on a number of bridge design projects spanning over 20 years with both client and contractor roles.
Miguel and Ahmad will present 'The Flow Bridge – Design, Engineering and Materiality'. They explain that recently completed Flow Bridge prototype is changing the way we think about bridge design. By incorporating state of the art Fibre Reinforced Polymers and CNC fabrication methods from the automotive industry, the bridge has developed a modern design language that is unique to its materiality. User oriented design and quality engineering have come together to implement advanced materials, new to the bridge infrastructure industry, and delivered a bridge that is sure to inspire users all along the railway network. Network Rail and Knight Architects will take a deeper look into the engineering and architectural decisions driving the design.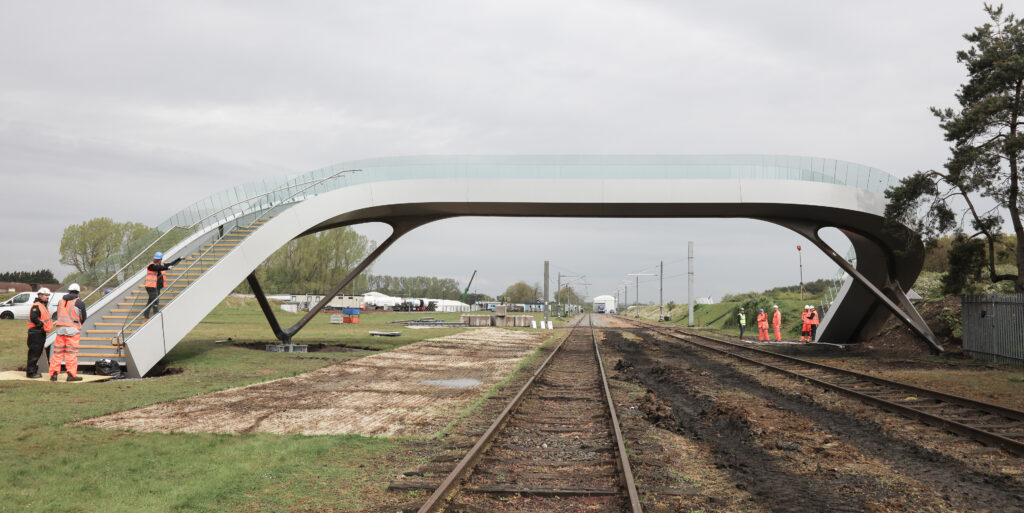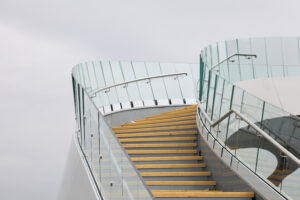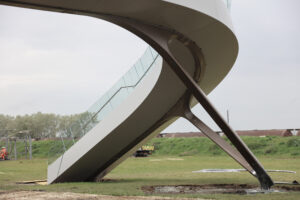 Fluency Marketing Managing Director, Gemma Smith, said, "We are really looking forward to returning to Manchester for ConstructionAM. Knight Architects and Network Rail are a great addition to the programme and we look forward to hearing about their first-hand experience. With a number of large clients and customers coming together, we are excited to help progress the use of advanced materials in construction."
Knight Architects, Miguel Escallon, said, "I am looking forward to presenting alongside Ahmad Kamara at ConstructionAM next April, as well as hearing about other novel material solutions within our industry. We'll take a closer look at how FRP composites played a key role in the design of the "Flow Bridge" prototype – a light weight and concrete-free modular footbridge system developed for Network Rail. With a GRP deck and a carbon fibre and flax structure, this unique system is changing the way we think about footbridge design."
Other confirmed speakers for the conference include Transport for the North, Finnester Coatings, Tony Gee and Partners, Com&Sens, Fibrelite and Dura Composites. There are plenty of options to attend, sponsor and exhibit. Visit www.constructionam.com for more information.