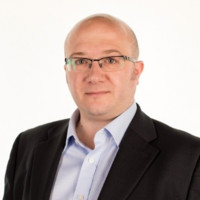 Matthew Thornton
Head of Innovation
Dr Matthew Thornton is the Head of Innovation at Haydale and has over 15 years' industrial experience in the polymers, composites, elastomers, and nanomaterials sectors.
He has a BSc (Hons) in Chemistry with Chemical Engineering from the University of Huddersfield and a PhD in Materials Science and Engineering from the University of Nottingham, which investigated the use of carbon nanotubes for the rapid manufacture of aircraft brake discs; this was sponsored by Meggitt Aircraft Braking Systems.
Matthew is responsible for the management of a range of nanocomposite materials innovation, research, development, and manufacturing programmes in both the commercial and grant funded sectors and has managed several successful collaborative R&D projects that commercialised nanomaterial enhanced products.