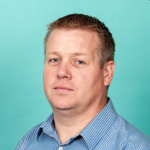 Paul Sherratt
Programme Director – Sports Technology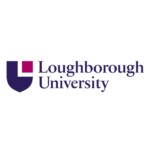 Paul worked in the manufacturing sector upon graduation before returning to Loughborough to study for a PhD funded by JC Bamford Excavators Ltd. His thesis, entitled "Novel Forms of Inverse Analysis to Characterise Damage in Fibre-Matrix Composites" used speckle-shearing interferometry to assess residual strength of impacted composite booms. The research led to a composite telehandler boom design that was patented by JCB.
Before taking up an academic post in 2013, Paul worked in the commercial R&D sector in a variety of technical, managerial and commercial roles, developing skills and experience in new product development and innovation. He is also an expert evaluator for the European Commission on their Clean Sky and Aerospace programmes.
Paul is a member of the Sports Technology Research Group and an associate member of the Mechanics of Advanced Materials (MoAM) Research Group.