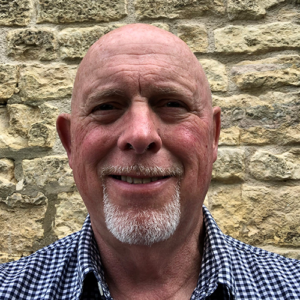 Roger Waldock
Managing Director UK & Vice President Business Development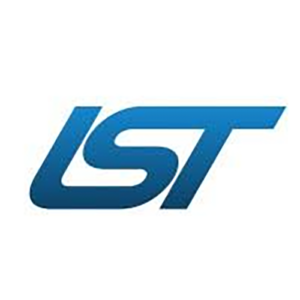 Roger Waldock has 45 years of experience in the aerospace, automotive, shipbuilding and industrial manufacturing industries. During this time Roger has focused on capital equipment sales in these industries for Europe, the Middle East and Asia.
Roger joined Aero Consultants (UK) as Sales Director in 1987 and was then promoted to Managing Director of Aero Consultants (UK) Ltd in 1991. He was responsible for setting up the composite manufacturing facility and gaining ISO-9002 at the Huntingdon, UK facility. Roger worked the team that developed composite ceramic ballistic armour "ArmourTek" for the cockpit floor for the C130 military aircraft in partnership with the USAF Airforce (Ramstein, Germany) and Marshalls Aerospace (Cambridge, UK).
Roger was head-hunted and then accepted the position of Vice President of International Sales in 1994 for Virtek Vision International, Waterloo, Canada. The role was to set up the European & Asian Sales and Technical support office based in Huntingdon, UK to sell to and service the European & Asian marketplace with Virtek laser projection systems.
Roger also set up a global network of distributors located strategically around Europe and Asia predominantly selling to the major Aerospace OEM's, Tier 1 & 2 suppliers. Roger met Mr. Steve Kaufman in 1998 at Virtek Vision Inc and the two of them worked together expanding the global market for Virtek's Laseredge 3D laser projectors.
In December 2000 Roger & Steve both left Virtek Vision Inc, to create a new business called Laser Projection Technologies Inc in the USA with the role of VP Global sales with a vision to growth the new laser RayTracer projection business Globally.
In August 2016 LPT was acquired by Faro Technologies Inc and Roger took the position at Faro of Global Sales Director based in the UK for the Factory Automation Metrology Division with key responsibility of global integration the LPT laser technologies into the FARO product range including rebranding of the LPT laser systems until December 2019. He then took the role of Vice President of Business Development at Springwood Enterprises Inc which then was renamed to Light Steering Technologies Inc in mid-2021.