Fluency Marketing is excited to announce the Science and Technology Facilities Council (STFC) as platinum sponsor of SpaceAM, which takes place at Leicester Racecourse, UK, on 14th and 15th September 2021.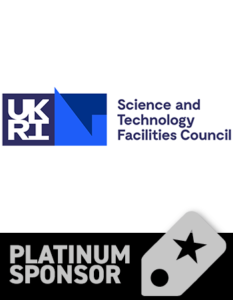 STFC, is funded by the UK Government's Department for Business, Energy and Industrial Strategy (BEIS). Its purpose is to discover the secrets of the universe, develop advanced technologies and innovate to solve real world challenges. It sits under the umbrella of UK Research and Innovation (UKRI).
Although the majority of its work is in fundamental science, STFC also offers access to its facilities, expertise, campuses and clusters across the UK (including Oxfordshire, Liverpool City Region and Edinburgh) to support business growth – from start-ups to large enterprise. The organisation has a long history in space, and STFC RAL Space, the UK's national space laboratory, involved in more than 210 instruments on board missions to date. This facility sits at the heart of the Harwell Campus, which is home to a space cluster comprising of more than 100 companies, employing over 1100 people.
Representatives from STFC will be available to discuss the support it offers in more depth and will also hold a one-hour session during SpaceAM titled: "Taking a Collaborative Approach to Accelerating the Use of Additive Manufacturing for Space Exploration."
There are plenty of options to attend, sponsor or exhibit. Visit www.spaceamcon.com for more information.
Sue Keighley, Director at Fluency Marketing said: "We are very pleased to welcome STFC as platinum sponsors for SpaceAM, who join a great line-up of attendees, exhibitors, and speakers. The event is a great opportunity for all to get involved in this exciting growth industry."
Commenting from STFC, Sue Davies said: "We are delighted to support this exciting new conference. STFC is a driving force in the UK's space sector, and we look forward to contributing our knowledge and expertise of SpaceAM's diverse and interesting line up of industry specialists to the benefit of all those attending the event."